The Top 3 Real Estate Deal-Killers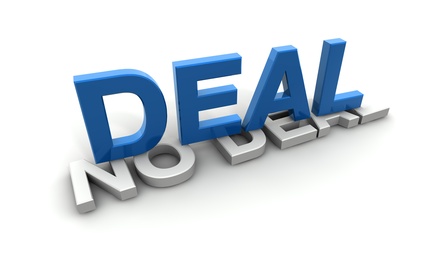 Once upon a time, homebuying was a much less dramatic affair then it is today. The house hunt was fun, if suspenseful, and then there was another exciting whirlwind of inspections, closing and moving in. Today, though, as soon as buyers get the gumption to jump off the rent vs. buy fence, they find themselves on another edge - the edge of their seats, through the entire escrow process waiting to see what obstacle will emerge next, and whether their transaction will survive it.

Deals get killed all the time, and buyers can't relax until they have keys actually in hand. Here are three of the most common real estate deal-killers, and some steps buyers can take to deactivate them.

1. Appraisal too low. Click for more information

2. Property condition dramas. Click for more information

3. Loan approval takes too long. Click for more information
Article courtesy of BusinessInsider.com
Alexis Pierson ~ The Starter Home Specialist ~ Serving the Jacksonville NC area - Licensed in the state of North Carolina, affiliated with EXIT Independence Realty. Your Starter Home Specialist for Jacksonville NC,Richlands NC, Hubert NC, and Onslow County. My knowledge and dedication will help your real estate transaction to go smoothly, so that you can enjoy the experience and look back on it with a smile! To discuss your next home purchase or home sale call me at (910) 467-4322!