Onslow County Offers a Payment Plan for Property Taxes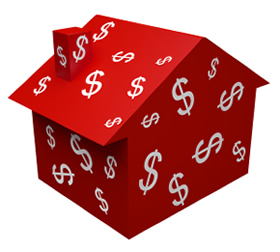 The Onlsow County Tax Administration wants to get the word out that they offer taxpayers the option to make installment payments on their property tax bill. The plan that the county is offering calls for five monthly payments beginning in August and ending in January, when the tax bill is due in its entirety. Traditionally, property taxes are due September 1st and are considered delinquent January 6th.
A mailing was sent out to homeowners this year to help make them aware of the installment option and hopefully help to avoid the end of the year shock that a multitude of taxpayers experience. The mailing states: "The economic recession has had a negative impact on many families. Recognizing this fact, Onslow County has created the option of a payment plan for property taxes."
The tax office is also stressing that if the plan is not followed and payments are not made, the remainder of the tax bill will be due, in full, by January 6th.
Article courtesy of the Jacksonville Daily News
For the full article, visit JDNews.com
Alexis Pierson ~ The Starter Home Specialist ~ Serving the Jacksonville NC area - Licensed in the state of North Carolina, affiliated with EXIT Independence Realty. Your Starter Home Specialist for Jacksonville NC, Richlands NC,Hubert NC and Onslow County. My knowledge and dedication will help your real estate transaction to go smoothly, so that you can enjoy the experience and look back on it with a smile! To discuss your next home purchase orhome sale call me at (910) 467-4322!