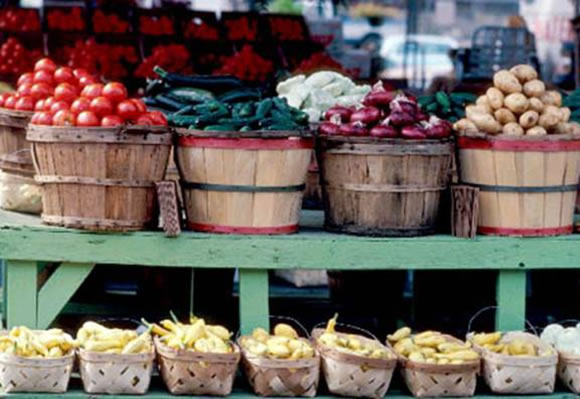 Every Spring I look forward to one thing in particular... the opening of Jacksonville's Onslow County Farmers Market! As much as I love my garden, and the really good produce that I harvest from it, my back yard just isn't big enough for everything that I want. So that's where the Farmer's Market comes in!
The Market will celebrate its Season Opening on Saturday, April 13th at 4024 Highway 258. It's usually pretty easy to spot, as they line the street with signage. The doors will be open from 8:30am - 1:30pm, and they will be open on Tuesdays and Saturdays through November 2nd.
On Thursdays, you can visit their second location on 100 Recreation Lane in The Commons, from 12:00 noon - 6:00pm. For more information about the Farmers Market, visit www.onslowncfarmersmarket.com!
Alexis Pierson ~ The Starter Home Specialist ~ Serving the Jacksonville NC area - Licensed in the state of North Carolina, affiliated with EXIT Independence Realty. Your Starter Home Specialist for Jacksonville NC,Richlands NC, Hubert NC, and Onslow County. My knowledge and dedication will help your real estate transaction to go smoothly, so that you can enjoy the experience and look back on it with a smile! To discuss your next home purchase or home sale call me at 910-467-4322!