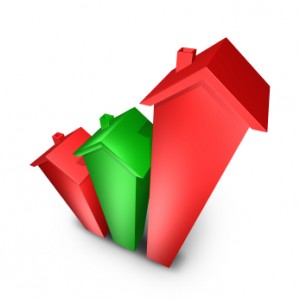 About Jacksonville NC
Jacksonville NC is home to the "World's Most Complete Amphibious Base" Camp Lejeune Marine Corps Base, Marine Corps Air Station New River, Camp Geiger, and Camp Johnson. Jacksonville was authorized as a town in 1842, taking its name in honor of President Andrew Jackson. On December 15, 1940, the small agricultural town got big news when the decision was made to locate Camp Lejeune in Onslow County. Within days, the population doubled from 800 people and property values escalated!
In the 70 years since then, Jacksonville has proceeded to grow around Camp Lejeune. According to the 2010 census, the population is now upwards of 70,000 people, a 5.1% increase from the 2000 census. Jacksonville NC has many accolades to its name, including Best Place To Raise Kids in North Carolina - 2009, Nations 32nd Highest Income per Person in 2009, and being one the most Recession Resistant Cities in the US according to MSNBC.
Jacksonville NC Weather
For weather in Jacksonville, the hottest months are typically June - August. The average high temperature for the year is 88°F, with a record high of 104°F. The coldest months are typically December - February, with the average low temperature for the year at 31°F. The record low has been set at a chilling -2°F. Jacksonville is not known for heavy snowfall, however it does have a pretty active Hurricane Season from June 1st - November 30th.
The Local Housing Market
The Jacksonville NC real estate market owes most of its vitality to the service members who buy, sell, and rent homes in the area. In recent years, home sales have gotten more competitive, so prices are very reasonable, particularly for first-time home buyers. New Construction is a big seller is this area as well, with many builders offering incentives to the buyers of their homes... anything from upgraded floors, to privacy fences, to iPad2s!
Due to the recent completion of some new apartment developments, rentals in Jacksonville NC are easier to come by than they were in years past. Families relocating to the area will have a varied selection of properties to choose from, ranging from apartment complexes and duplexes/townhomes to single family homes.
Surrounding Areas
Richlands
Richlands NC is a small town just southwest of Jacksonville. It's a great place to live for those that still want to be close to their daily amenities, but don't want to live in the hustle and bustle of the city. Richlands is about 20 miles from the Main Gate of Camp Lejeune and about 15 miles from the Main Gate of MCAS New River.
Maple Hill
Maple Hill is a very small community west of Jacksonville that straddles the Onslow and Pender County line. It's popular amongst people that love living in the country and is very convenient for personnel stationed at MCAS New River. Still mostly undeveloped, it is a very wooded and quiet locale. Maple Hill is about 12 miles from the Main Gate of MCAS New River and about 20 miles from the Main Gate of Camp Lejeune
Maysville
Maysville is another small town northeast of Jacksonville, about half way to New Bern NC. The town is growing slowly, while staying true to its country roots. It's popular for its access to the Hubert Back Gate of Camp Lejeune through 'back roads'. Maysville is about 18 miles from the Main Gate of Camp Lejeune and about 18 miles from the Hubert Back Gate of Camp Lejeune.
Hubert/Swansboro
The cities of Hubert and Swansboro are very close to each other, to the east of Jacksonville. They seem separated from each other while driving down Hwy 24, but back roads connect the two towns. Both towns are popular for their proximity and ease of access to the Hubert Back Gate of Camp Lejeune. Swansboro itself is very popular for its location on the water, closeness to the beach, and charming downtown area. Most homes in Hubert are, on average, about 5 miles from the Hubert Back Gate to Camp Lejeune. Most homes in Swansboro are, on average, about 10 miles from the Hubert Back Gate of Camp Lejeune.
Sneads Ferry/Topsail Beach/Holly Ridge
Sneads Ferry, Topsail Beach, and Holly Ridge are popular with locals and tourists alike! All three are very popular with tourists during the summer months for their closeness to the Atlantic Ocean and the Intracoastal Waterway. Locals love it for the beach access year round and its proximity to its own Sneads Ferry Back Gate, and to MARSOC.
Alexis Pierson ~ The Starter Home Specialist ~ Serving the Jacksonville NC area - Licensed in the state of North Carolina, affiliated with EXIT Independence Realty. Your Starter Home Specialist for Jacksonville NC,Richlands NC, Hubert NC, and Onslow County. My knowledge and dedication will help your real estate transaction to go smoothly, so that you can enjoy the experience and look back on it with a smile! To discuss your next home purchase or home sale call me at (910) 467-4322!