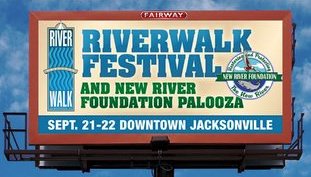 Bettering Our Local Downtown, or B.O.L.D., is getting ready to put on their next big event, the 10th Annual Riverwalk Festival and New River Foundation Palooza. The Festival will be a two day event, held on Friday, September 21 from 6pm - 9pm, and on Saturday the 22 from 10am - 9pm. The Riverwalk Park at 421 Court Street will play host to the festivities.
This year, B.O.L.D. expects there to be more than 8,000 people in attendance and hundreds of vendors offering a mixture of new and used items. Mrs. North Carolina 2012, Corinne Edwards, is scheduled to appear, and there will be a BMX show featuring Nick DiGeroloma on September 22nd at 3pm. There will live music all day, including an outdoor free concert featuring Ghosts of August with special guests Almost Kings. Don't miss out on all of the kids activities and entertainment!
For more information, visit the B.O.L.D. Website.
Alexis Pierson ~ The Starter Home Specialist ~ Serving the Jacksonville NC area - Licensed in the state of North Carolina, affiliated with EXIT Independence Realty. Your Starter Home Specialist for Jacksonville NC,Richlands NC, Hubert NC, and Onslow County. My knowledge and dedication will help your real estate transaction to go smoothly, so that you can enjoy the experience and look back on it with a smile! To discuss your next home purchase or home sale call me at (910) 467-4322!