While visiting the Onslow County Multi-Purpose Complex last week, I saw a sign detailing plans for the new Discovery Gardens of Onslow. The Gardens will be developed into a four-acre multi-use garden, used to provide research-based gardening information specific to Onslow County, as well as for outdoor recreation in a naturalized environment.
The Gardens will include a Special Event Garden Pavillion, Children's garden, Nature Trail, Greenhouse, and Courtyard for educational opportunities. In addition, they will also feature a Picnic Area with Horseshoes, Apiary, Shuffleboard, Pavilion, and Compost Area. Here is the map of the Discovery Gardens of Onslow as they will be once finished: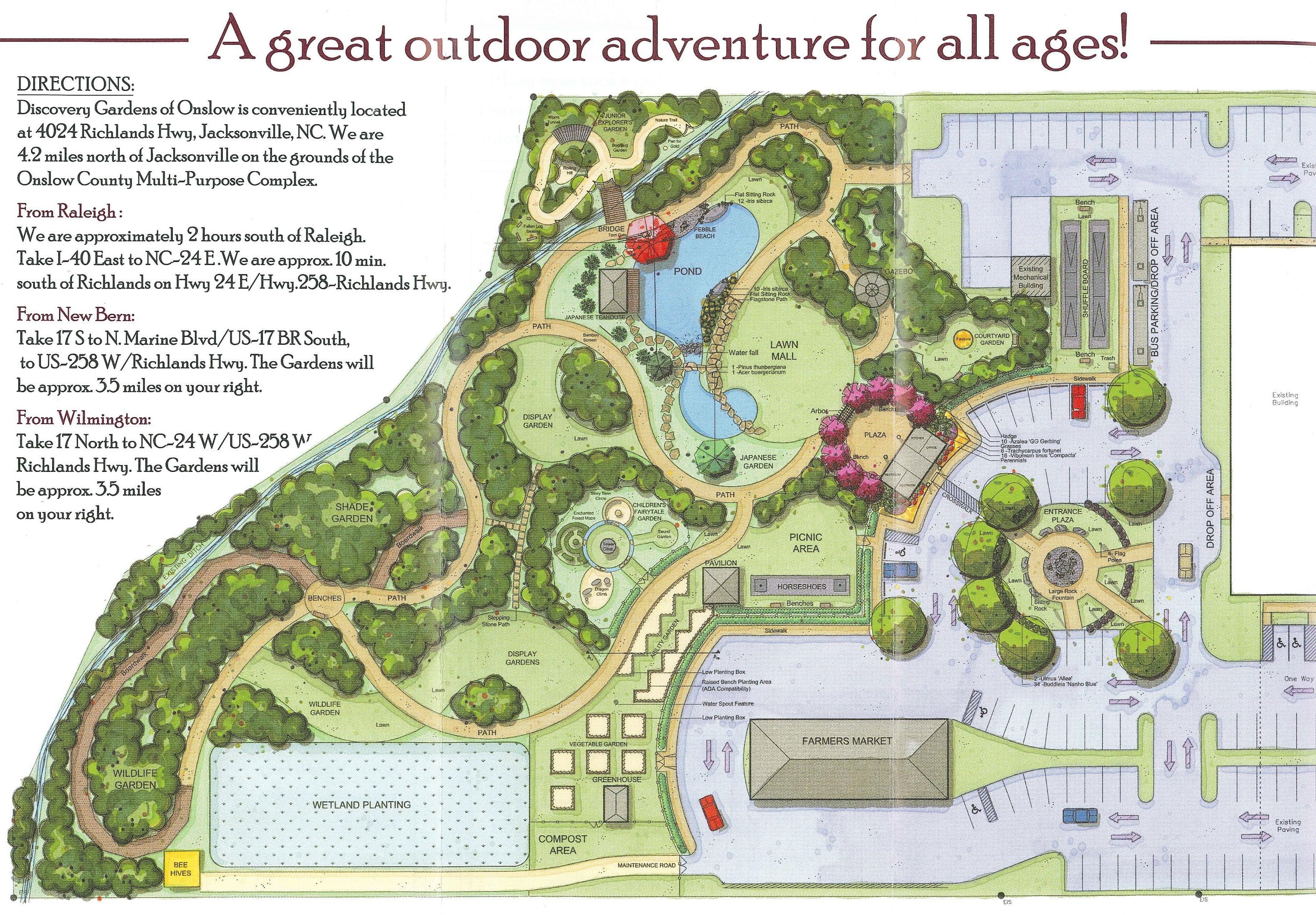 This park is in its beginning stages, but will be an exciting new addition to Jacksonville NC once it's complete! The founders have a great vision and are dedicated to creating an environment focused on educating and celebrating nature and the outdoors. Their organization does rely financially on memberships and gifts, so if you would like to make a tax deductible donation just make a check out to "Discovery Gardens of Onslow Enhancement Fund" and mail it to Discovery Gardens of Onslow, P.O. Box 1305, Jacksonville NC 28541-1305.
View the Discovery Gardens of Onslow Park Map
View the Full Discovery Gardens of Onslow Brochure
Alexis Pierson ~ The Starter Home Specialist ~ Serving the Jacksonville NC area - Licensed in the state of North Carolina, affiliated with EXIT Independence Realty. Your Starter Home Specialist for Jacksonville NC,Richlands NC, Hubert NC, and Onslow County. My knowledge and dedication will help your real estate transaction to go smoothly, so that you can enjoy the experience and look back on it with a smile! To discuss your next home purchase or home sale call me at (910) 467-4322!