Jacksonville NC Named Metro with 32nd-Highest Income per Person in 2009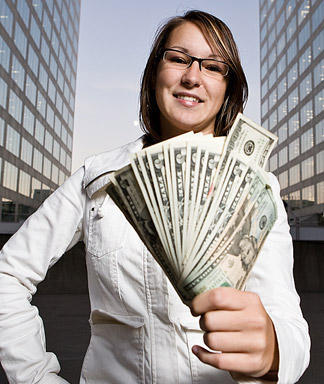 A USA Today analysis finds that rising pay and benefits in the armed forces have made military towns among the nation's most affluent communities. JacksonvilleNC, home of the Marine Corp's Camp Lejeune, jumped to the 32nd spot on the list of the nation's cities with the highest income per person for 2009, out of 366 U.S. metropolitan areas, according to the Bureau of Economic Analysis.
Jacksonville, and its surrounding metropolitan areas in OnslowCounty, with a population of 173,064 had the top income per person of any North Carolina community in 2009. Members of the armed forces received average compensation of $122,263 per person. This will probably have most military personnel saying "I don't get paid that much!", but that number includes $52,095 on average in benefits, like the value of housing, medical care, pensions, hazardous-duty incentives, enlistment bonuses and combat pay.
After adjusting for inflation, compensation for service members rose 84% from 2000 to 2009. In comparison, compensation for federal civilian workers grew 37% and compensation for employees in the private sector grew 9% according to the Bureau of Economic Analysis.
For the full article, go to USA Today.

Alexis Pierson ~ The Starter Home Specialist ~ Serving the Jacksonville NC area - Licensed in the state of North Carolina, affiliated with EXIT Independence Realty. Your Starter Home Specialist for Jacksonville NC, Richlands NC,Hubert NC and Onslow County. My knowledge and dedication will help your real estate transaction to go smoothly, so that you can enjoy the experience and look back on it with a smile! To discuss your next home purchase orhome sale call me at (910) 467-4322!